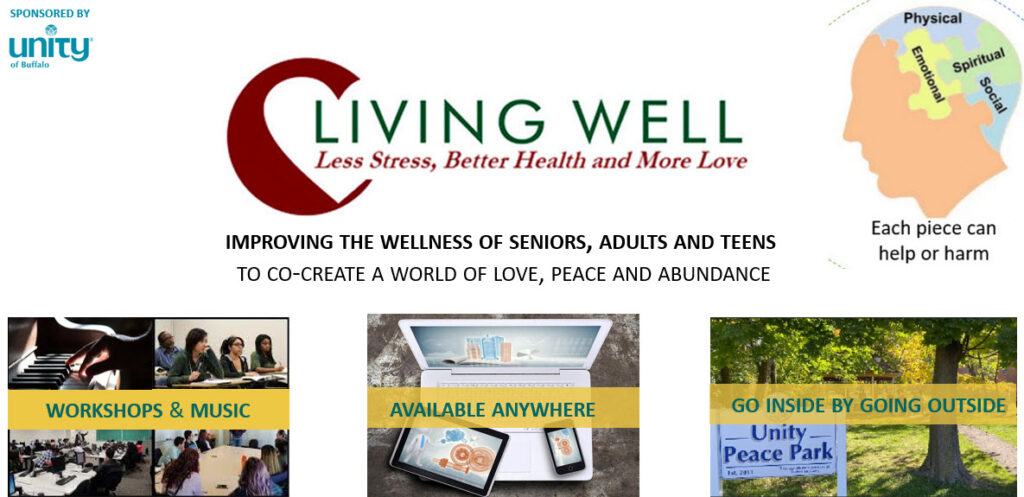 Living Well  was created so you or a caregiver can help yourself  and  your  loved ones  to:
stop stress..    for  just a minute at first, before peace grows into hours and days of satisfaction.
feel more love….   a sense of unity with people  and the world by using four Satisfaction Skills (awareness, appreciation, assertiveness, acceptance)
heal each piece of your Wellness Puzzle.

learning what helps you, and
working closely with those who provide your medical, emotional and spiritual care

professionals may freely alter , improve or distribute  any of the core Living Well content or graphic for use in your   materials, lectures and/or sermons

our Creative Commons publishing license only requires that you acknowledge the source
The studies upon which this evidence-based program  is based is summarized in a  fify-page annotated bibliography of related research
To continutally improve the effectivness  and appeal of this "open source"  program   (which uses  four satisfaction skills and a Learning Poem to   improve physical, emotionial, social and   spiritual wellness).  participating organizations will be invited to a  series of ongoing meetings so we can learn from each other's successes and stumles.
  Living Well  was honored by AARP's Social Impact Award   

as "

a simple mind-body-spirit program for seniors, adults and teens of any faith, or no faith." 
To learn more  our workshops  and training programs for professionals, volunteers and aides, please sign up for our newsletter.  I also encourage you to read: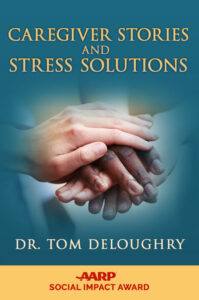 Living Well  is  summarized in  the "Less  Stress…" workbook.  I  published it under a Creative  Commons attribution license –  so that professionals or others can  use or improve any part of it, without seeking prior approval.  The short stories  and   the three novels   are an easy and entertaining way to grasp the concepts in the workbook, so feel  free to begin with these.   
I also encourage you to  read  Friendship: A story about  love, hope and music   as an entertaining way to reflect on how to live well.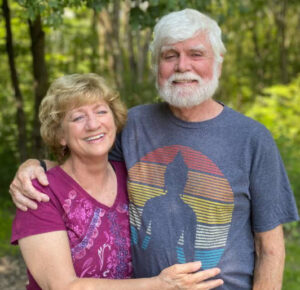 The novels are a  fictionalized version of how  I  learned the value of music and mindfulness in my life, and used them in my work  with seniors, adults and teens. These stories   are also about the pleasure of singing with my  friends and my wife for over forty years;   and our many adventures  meditating with the Buddhists,  studying with the Hindus and dancing  with the Islamic Sufis.  Each experience  has deepened our appreciation of Christianity.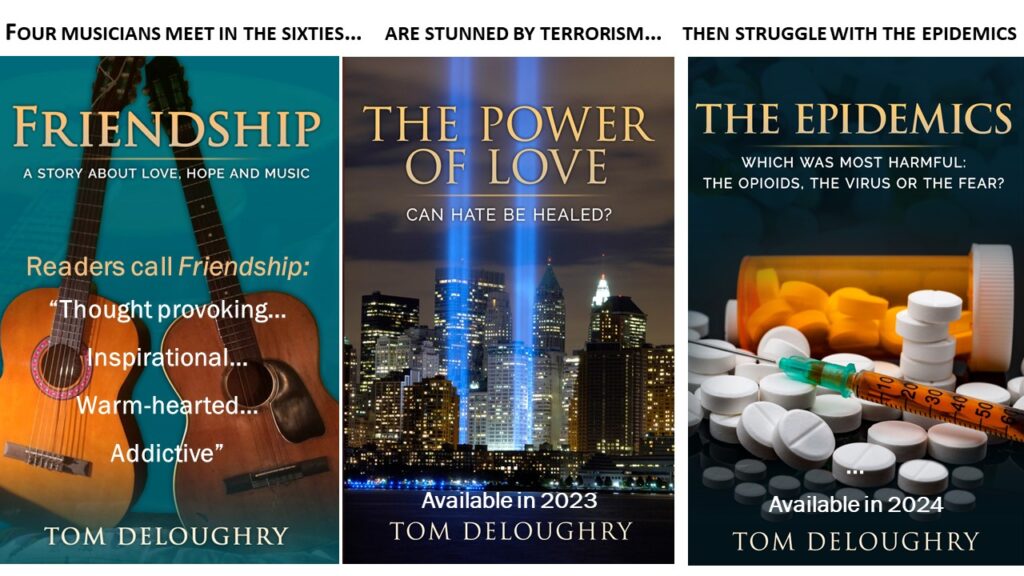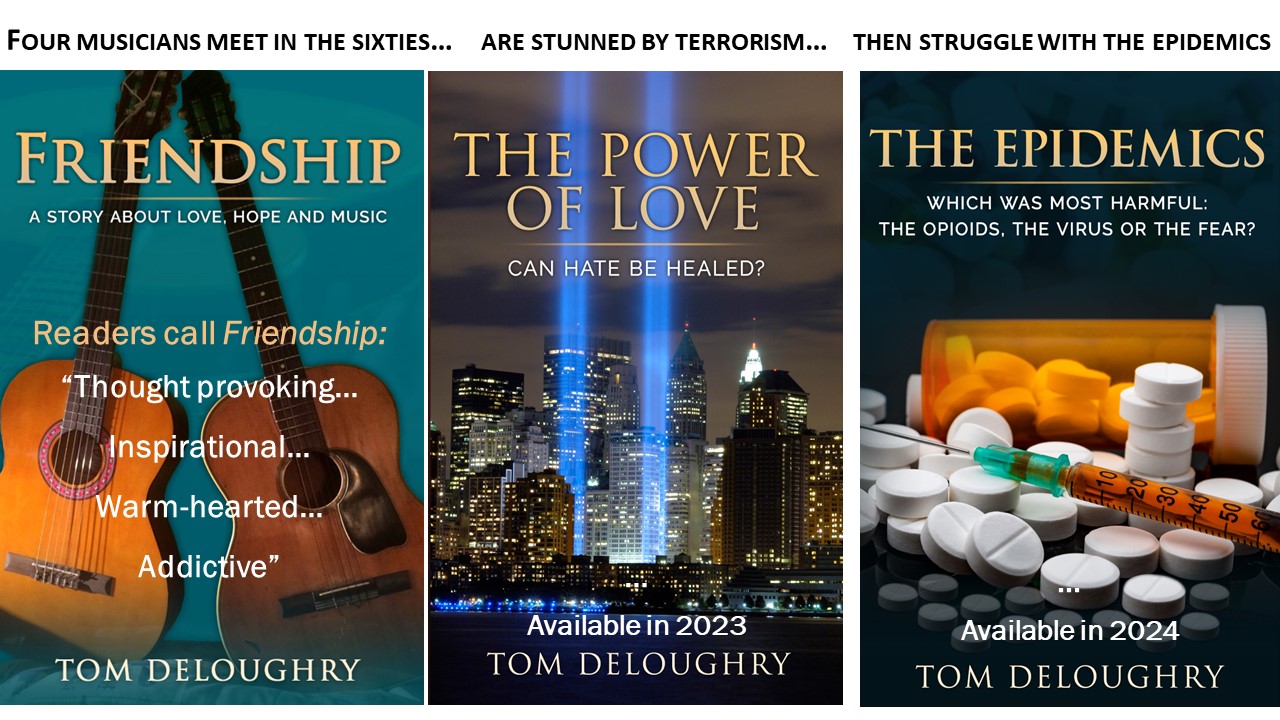 Please sign up for our newsletters to receive sneak previews of the  Friendship Trilogy novels.  You'll also learn about   online  workshops for individuals, families, caregivers and book clubs;   as well as training opportunities   for  professionals,   aides and volunteers who provide medical, emotional and/or spiritual care.
I wish you good health and the love that, I have learned,  is always just a thought away.
Tom DeLoughry